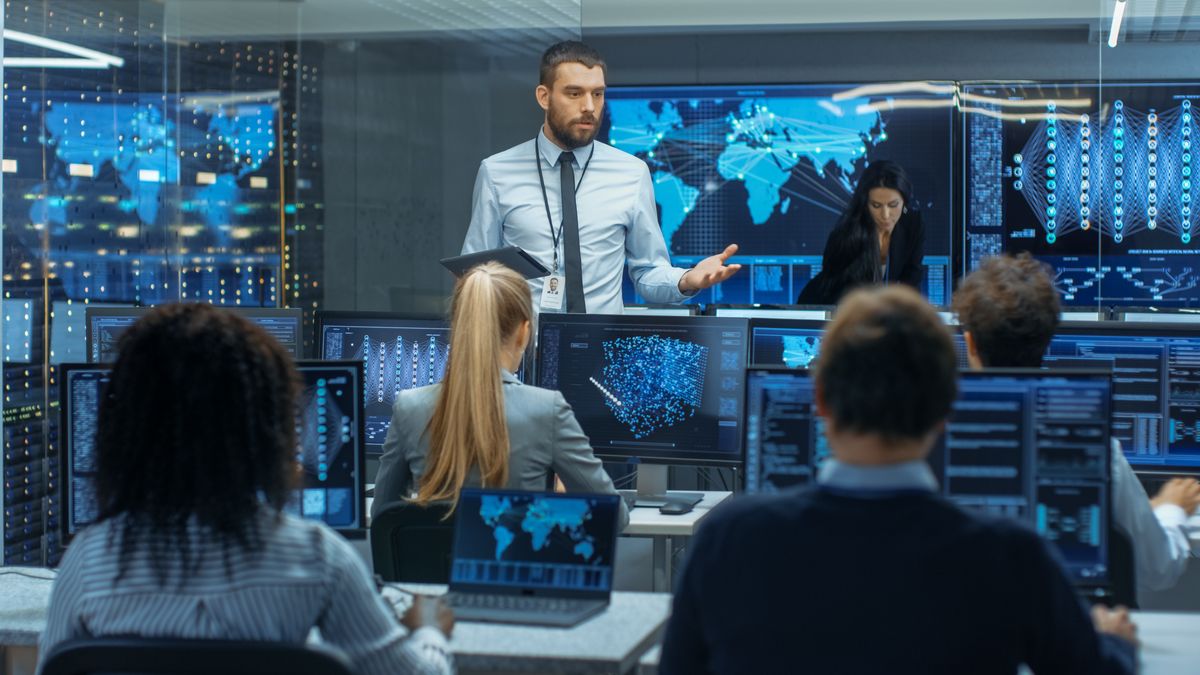 Cyber Security as a Service (CSaaS)
---
The Stealth Entry Cyber Threat Operations Center (CTOC) takes a FULL HOLISTIC view of your organization's security threat-scape using the latest Threat Hunting, Vulnerability Analysis, Reverse Engineering, Insider Threat, Forensic chain of custody, patch management, and incident response techniques. Our goal is to support our customers cyber security initiatives by providing above and beyond the status quo Threat Hunting, Digital Forensics and Incident Response monitoring you might receive from other organizations! We offer a tiered subscription plan that works for your individual organization's security and compliance needs.
Trust Stealth Entry as your Cyber Security as a Service (CSaaS)
Take Action Today
In a few easy steps, Stealth Entry can customize a cyber security solution just for you!
Run Assessment
Stealth Entry's exceptional analysts will identify your exposure to risks and vulnerabilities and provide a quantitative analysis of all findings.
Customize a Plan
We will discover vulnerabilities and design mitigating or compensating security measures before deployment, reducing your risk exposure.
Maintain Security
We take pride in protecting all of your computer systems and networks through integrity, availability, and authentication.
Uniquely qualified to act as your trusted security partner
---
We work as a part of your team to deliver exceptional results
Core Values
---
Integrity
Respect
Dependability
Humility
Vision
---
Born from a vision to strengthen companies and government agencies with their cyber security needs, founder Israel Arroyo, Jr. made it a personal mission to change how the cyber security industry is perceived, while implementing practical security programs with results driven data.
Mission
---
Stealth Entry's mission is to partner with our clients and provide relevant, actionable solutions and exceptional services as required through security best practices, regulatory compliance and business requirements. Through our work, we will tenaciously and consistently exceed expectations to maintain high availability for mission-critical military systems, government operations, and corporate environments using top industry talent, strong ethics, and integrity.
Our philosophy is to build trust on a foundation of strong trusted working relationships with our clients. We accomplish this by employing the highest ethics, integrity, respect, and industry talent. Understanding our customers' requirements is imperative to our success, and every effort is made to assist the clients in meeting their business and security objectives. By doing so, Stealth Entry acts as a trusted and reliable partner fulfilling your Cyber Security and network architecture needs.
Stealth Entry now serves satisfied customers all over the United States, with plans to expand globally. We proudly serve organizations such as the Department of Defense, State and Local Governments, Insurance, Healthcare, Financial and Retail markets.
The choice for Cyber Security is important, yet simple — allow our highly qualified Information Security Professionals to become a trusted part of your team and deliver undeniable results that speak volumes.

Israel Arroyo, Jr
M.S., CISSP, GPEN, CEH
Founder and CEO
---
Mr. Arroyo is the Founder and President of Stealth Entry LLC, Cyber Security Solutions, a Small Business Administration Disadvantaged 8(a) Small Business, a State of Ohio Minority Business Enterprise, Veterans Business Enterprise and Service Disabled Veteran Owned Small Business with offices in Dayton and Columbus Ohio. Stealth Entry specializes in supporting Corporate, Government, Military and Intelligence Community customers.
Mr. Arroyo is a result driven Information Security Professional and United States Marine Corp Reservist with over 20 years of experience in computer network operations and military signals intelligence. Israel has notable success managing a broad range of Department of Defense, Corporate and Retail Information Security initiatives. His hard work and initiative is a key multiplier in the planning and implementation of Cyber Security solutions in direct support of forward deployed assets and business requirements with an emphasis on team collaboration to meet business goals, objectives and budgets.
As a decorated veteran of the enlisted Active Duty ranks in the United States Marine Corps, Israel proudly earned the rank of Staff Sergeant. Israel continues to serve in his promotion rank of Gunnery Sergeant as a Global Cyber Threat Intelligence Analyst in the United States Marine Corps Reserves. His duties consist of conducting strategic computer network operations from both Wright Patterson Air Force Base, Dayton OH and European Command JIOCEUR. Israel's tactical computer network operations and intelligence experience comes from leading teams performing tactical data communications and wireless network operations while deployed to regions of the Middle East, Balkans and Africa. Israel's past ventures also include working with the National Security Agencies Information Assurance Directorate in both his Military and Civilian Contractor roles. Israel currently supports the European Command JIOCEUR, and United States Cyberspace Command in his Senior ranking reserve role.
After honorably serving his country, Israel has been fortunate to hold various sensitive government contracting positions supporting Department of Defense Cyber Security initiatives. He then accepted a position as a Senior Level Cyber Security Engineer at a nationally recognized 2 billion- dollar Columbus, Ohio based retail corporation. There he gained the in-depth knowledge necessary to implement a secure infrastructure that meets many of today's Regulatory Compliance Standards. Israel innovatively deployed the experience and security knowledge gained from government and Department of Defense compliance standards and practices, to successfully create and manage the Enterprise Vulnerability Management, Enterprise Encryption and Penetration Testing Programs, which is still followed as of this day by members of the IT Security Staff. Since then, Israel has supported some of the largest financial, retail, insurance, State of Ohio and Department of Defense customers in the Columbus and Dayton Ohio areas.
Israel is an Alum from both Saint Leo University, where he earned his Bachelor of Arts Degree in Criminology, and Capitol College, where he earned his Master's Degree in Information Assurance and Graduate Certificate in Network Protection. Israel also currently holds the CISSP, GPEN, GWAPT, CEH and CompTIA Security + certifications in good standing.
Company History
---
Founded in 2009 by Israel Arroyo, Jr. (GySgt USMC Res.), Stealth Entry has come a long way from its beginnings. Taking a pragmatic approach (developed during his time in the military), Mr. Arroyo began helping businesses and government agencies get on the right path for their Cyber Security needs. While the path has not been easy due to many misconceptions of what a Cyber Security Professional is, he has forged ahead and built the company into what it is today. Understanding our customers' requirements is imperative to our success, and every effort is made to assist the clients in meeting their objectives. By doing so, Stealth Entry acts as a trusted and reliable partner fulfilling your Cyber Security and network architecture needs.